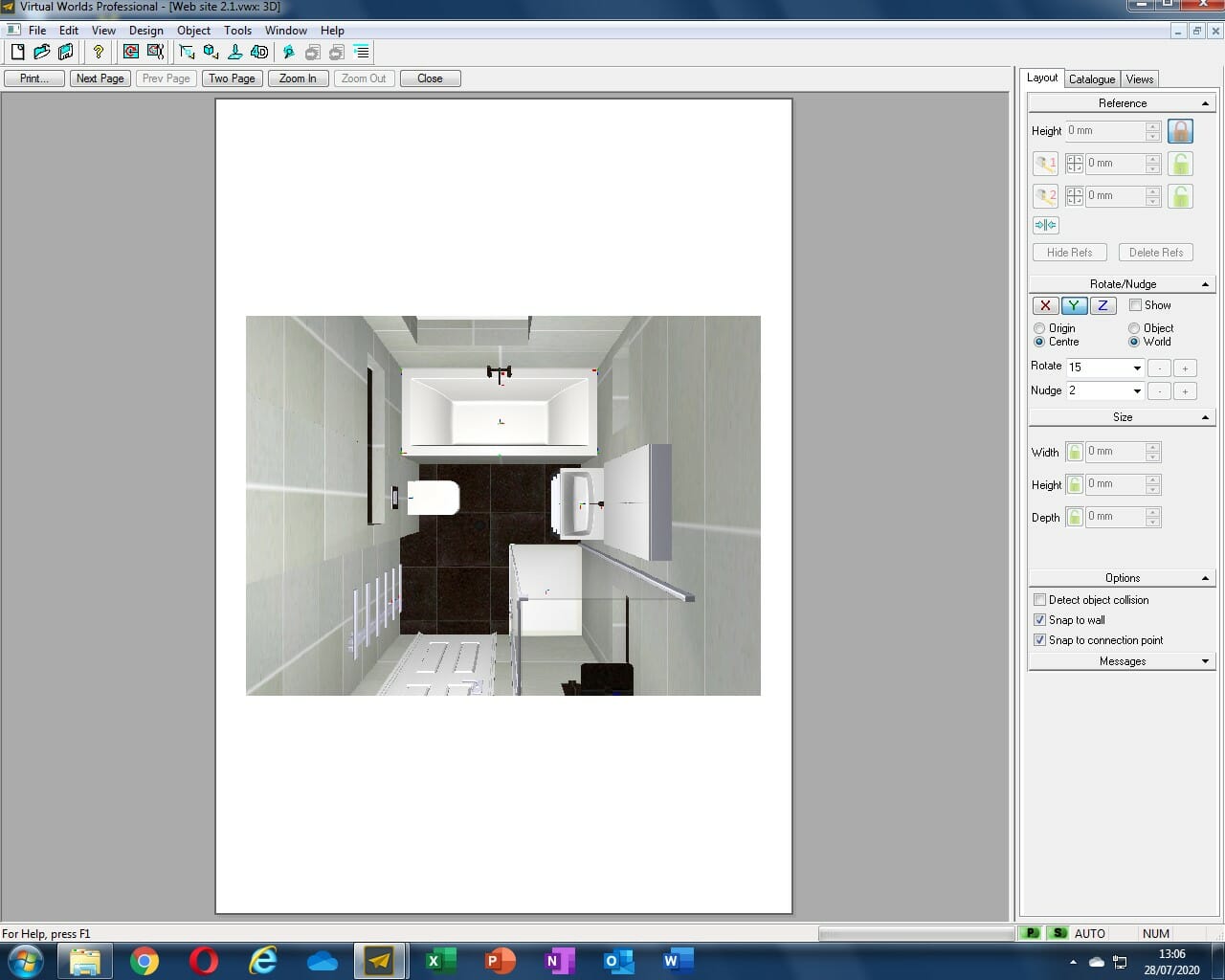 Design Service
When choosing the bath, shower, shower cubicle, toilet, sink, and bathroom furniture for your new bathroom, it is often tricky to imagine what it will look like, and of course it's important to make sure everything will fit too. This is where our free consultation and design service comes in. Bathrooms come in all shapes and sizes, and with some clever design from our experienced team, we can help ensure that you make the most of the space available.
We start with the dimensions of your room and will ask you a few questions to understand the type of plumbing system you have in your home. Then we'll discuss what you are trying to achieve and what style of bathroom you prefer. Whether you prefer a contemporary look or want something more traditional, we have a great range of bathroom suites and furniture for you to choose from.
The bath is often the centrepiece of the room, so we encourage you to start by choosing a bath that is the right size for the available space, then we'll work with you to place the other items you choose around the bath. Our experts will model the layout for you using the latest computer-aided design software, and can show you rendered images of how your new bathroom will look from different angles.
Get in touch
Enquire Now
You can choose your floor and wall tiles from the hundreds we have on display, and we can help make sure you order just the right quantity for the job. With this valuable service, you can be confident that you know what you are getting and that everything will look just right when it's installed.
We can even help you find a reliable professional to install your bathroom and tiles as well. Contact our knowledgeable team today to make an appointment for your design consultation, and take the first step to making your new bathroom the room of your dreams.